Blackout
No Drill Blinds and Shades
NO DRILL BLINDS 
Keego provides different no screw blinds, and all are customizable.
No Drill Blinds will no harm your wall and no screw is needed. It is very easy to install and take down. 
NO SCREW NEEDED
Blinds that no drilling, no screw, using tension for stability
If we want to install blinds and shades on windows, we must drill holes on or on both sides of the windows so that we can use screws to fix the blinds when we install them.
The installation method of ordinary window coverings is basically the same.
If you don't want to drill holes in the wall, but without drilling blinds and shades.
WHAT ARE NO DRILL BLINDS
It is fixed to the window frame or wall by tension. Please see the diagram below: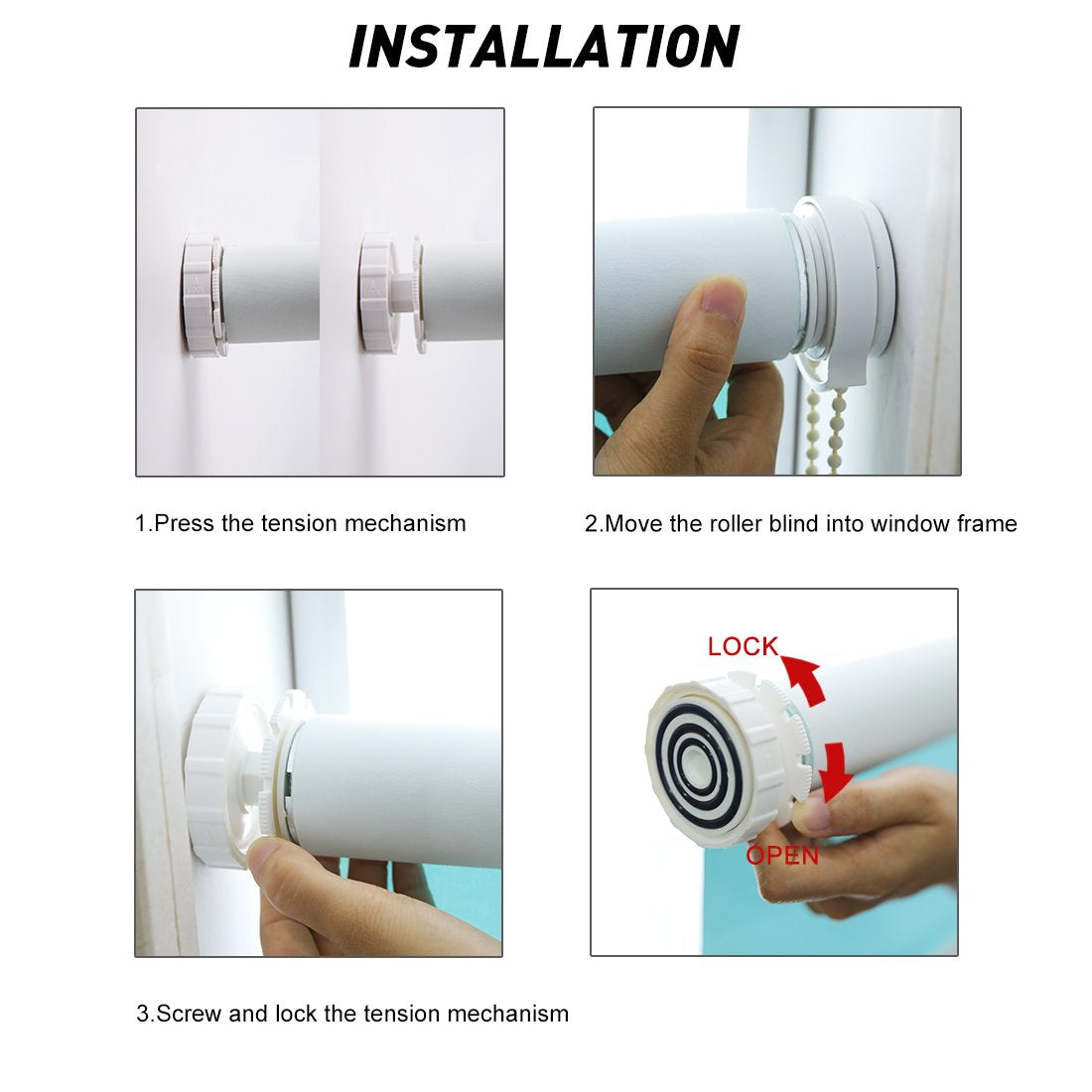 *How to install No drill blinds*
Keego's without drilling holes blinds and shades can be customized to size and color.
Non-porous shades have very high requirements for fixtures.
Because we use blinds almost every day. If they are not fixed well and used for a long time, they may cause problems such as poor fixing and loosening.
Therefore, to buy blinds and shades without drilling holes, we suggest you choose high-quality ones.