{"id":4310544515108,"title":"Zebra Roller Blinds Double Layer 100% Blackout Waterproof","handle":"zebra-roller-blinds","description":"\u003cp\u003eKEEGO zebra-line louver is made of transparent and filter fabric, providing the right amount of light and plenty of privacy, making it the perfect choice for the kitchen, living room and solarium.\u003c\/p\u003e\n\u003cp\u003e\u003cbr\u003eThe Dual Layered Zebra Blinds is made of sheer mesh and opaque polyester fabric. It can easily switch between sheer blinds and privacy shades. Whether it is functional or decorative, it is the perfect choice for Home\/ Office\/ Cafe\/ Hotel etc.\u003cbr\u003e\u003cbr\u003e\u003cspan data-mce-fragment=\"1\"\u003eYou can customize the various sizes of width and height. If you can't find the correct size in the size list, please send us a product customization request or contact:\u003c\/span\u003e\u003cstrong data-mce-fragment=\"1\"\u003e\u003cspan data-mce-fragment=\"1\"\u003e✉ \u003c\/span\u003e\u003cspan style=\"text-decoration: underline;\" data-mce-style=\"text-decoration: underline;\" data-mce-fragment=\"1\"\u003esupport@keegoblinds.com\u003c\/span\u003e\u003c\/strong\u003e\u003cbr\u003e\u003cbr\u003e\u003cstrong\u003e✂CUSTOM CUT TO SIZE:\u003c\/strong\u003e\u003cbr\u003eThe minimum depth required to inside mount is 2.5\"\u003cbr\u003eCustom width from 12\" to 86\", Max length is 118\".\u003cbr\u003eRoller blinds can be customized to a size 1\/16 Inch or accurate to 1mm\u003cbr\u003e\u003cbr\u003e☂ Anti-UV\u003cbr\u003e♻ Eco-Friendly\u003cbr\u003e♫ Noise Reduce\u003cbr\u003e☀ Easy to control light\u003cbr\u003e☻ High quality fabric waterproof\u003cbr\u003e♛ Aluminum Top Cassette Valance\u003cbr\u003e✔ Installation Hardware Included\u003cbr\u003e‼ Care Instruction: Do not fold. Clean with damp cloth only.\u003cbr\u003e\u003cbr\u003e\u003cstrong\u003e☎Please contact customer service before placing an order\u003c\/strong\u003e\u003cbr\u003e\u003cbr\u003e\u003cbr\u003e\u003cbr\u003e\u003cbr\u003e\u003c\/p\u003e\n\u003cul\u003e\u003c\/ul\u003e","published_at":"2019-10-25T15:23:45+08:00","created_at":"2019-10-25T15:23:45+08:00","vendor":"Keego","type":"Window Treatment","tags":["Blackout Blinds","Light Control Blinds","Roller Blinds","Zebra"],"price":7000,"price_min":7000,"price_max":7000,"available":true,"price_varies":false,"compare_at_price":7500,"compare_at_price_min":7500,"compare_at_price_max":7500,"compare_at_price_varies":false,"variants":[{"id":30993758453796,"title":"Default Title","option1":"Default Title","option2":null,"option3":null,"sku":"CMKGZB-B-Custom-Waterproof","requires_shipping":true,"taxable":false,"featured_image":null,"available":true,"name":"Zebra Roller Blinds Double Layer 100% Blackout Waterproof","public_title":null,"options":["Default Title"],"price":7000,"weight":0,"compare_at_price":7500,"inventory_management":"shopify","barcode":null,"requires_selling_plan":false,"selling_plan_allocations":[]}],"images":["\/\/cdn.shopify.com\/s\/files\/1\/0102\/8240\/1828\/products\/09.234.jpg?v=1599790995","\/\/cdn.shopify.com\/s\/files\/1\/0102\/8240\/1828\/products\/2-4.jpg?v=1599790995","\/\/cdn.shopify.com\/s\/files\/1\/0102\/8240\/1828\/products\/2-1_b063bec0-010f-4091-a57b-b18806cd2d22.jpg?v=1599790995","\/\/cdn.shopify.com\/s\/files\/1\/0102\/8240\/1828\/products\/2-2.jpg?v=1599790995","\/\/cdn.shopify.com\/s\/files\/1\/0102\/8240\/1828\/products\/2-3.jpg?v=1599790995","\/\/cdn.shopify.com\/s\/files\/1\/0102\/8240\/1828\/products\/1500-750.jpg?v=1599790995","\/\/cdn.shopify.com\/s\/files\/1\/0102\/8240\/1828\/products\/0526.jpg?v=1599790995","\/\/cdn.shopify.com\/s\/files\/1\/0102\/8240\/1828\/products\/3_a50f2037-a339-46a7-9230-ee142a33aa38.jpg?v=1599790995","\/\/cdn.shopify.com\/s\/files\/1\/0102\/8240\/1828\/products\/4_85d538b5-8f34-4017-bf54-cd2c442b82bd.jpg?v=1599790995","\/\/cdn.shopify.com\/s\/files\/1\/0102\/8240\/1828\/products\/09.231.jpg?v=1599790995","\/\/cdn.shopify.com\/s\/files\/1\/0102\/8240\/1828\/products\/09.232.jpg?v=1599790979","\/\/cdn.shopify.com\/s\/files\/1\/0102\/8240\/1828\/products\/09.233.jpg?v=1599790979"],"featured_image":"\/\/cdn.shopify.com\/s\/files\/1\/0102\/8240\/1828\/products\/09.234.jpg?v=1599790995","options":["Title"],"media":[{"alt":null,"id":7380517912612,"position":1,"preview_image":{"aspect_ratio":1.0,"height":1100,"width":1100,"src":"https:\/\/cdn.shopify.com\/s\/files\/1\/0102\/8240\/1828\/products\/09.234.jpg?v=1599790926"},"aspect_ratio":1.0,"height":1100,"media_type":"image","src":"https:\/\/cdn.shopify.com\/s\/files\/1\/0102\/8240\/1828\/products\/09.234.jpg?v=1599790926","width":1100},{"alt":null,"id":7380517716004,"position":2,"preview_image":{"aspect_ratio":1.277,"height":1175,"width":1500,"src":"https:\/\/cdn.shopify.com\/s\/files\/1\/0102\/8240\/1828\/products\/2-4.jpg?v=1599790927"},"aspect_ratio":1.277,"height":1175,"media_type":"image","src":"https:\/\/cdn.shopify.com\/s\/files\/1\/0102\/8240\/1828\/products\/2-4.jpg?v=1599790927","width":1500},{"alt":null,"id":7380517617700,"position":3,"preview_image":{"aspect_ratio":1.277,"height":1175,"width":1500,"src":"https:\/\/cdn.shopify.com\/s\/files\/1\/0102\/8240\/1828\/products\/2-1_b063bec0-010f-4091-a57b-b18806cd2d22.jpg?v=1599790927"},"aspect_ratio":1.277,"height":1175,"media_type":"image","src":"https:\/\/cdn.shopify.com\/s\/files\/1\/0102\/8240\/1828\/products\/2-1_b063bec0-010f-4091-a57b-b18806cd2d22.jpg?v=1599790927","width":1500},{"alt":null,"id":7380517650468,"position":4,"preview_image":{"aspect_ratio":1.277,"height":1175,"width":1500,"src":"https:\/\/cdn.shopify.com\/s\/files\/1\/0102\/8240\/1828\/products\/2-2.jpg?v=1599790926"},"aspect_ratio":1.277,"height":1175,"media_type":"image","src":"https:\/\/cdn.shopify.com\/s\/files\/1\/0102\/8240\/1828\/products\/2-2.jpg?v=1599790926","width":1500},{"alt":null,"id":7380517683236,"position":5,"preview_image":{"aspect_ratio":1.277,"height":1175,"width":1500,"src":"https:\/\/cdn.shopify.com\/s\/files\/1\/0102\/8240\/1828\/products\/2-3.jpg?v=1599790926"},"aspect_ratio":1.277,"height":1175,"media_type":"image","src":"https:\/\/cdn.shopify.com\/s\/files\/1\/0102\/8240\/1828\/products\/2-3.jpg?v=1599790926","width":1500},{"alt":null,"id":7380517978148,"position":6,"preview_image":{"aspect_ratio":2.0,"height":750,"width":1500,"src":"https:\/\/cdn.shopify.com\/s\/files\/1\/0102\/8240\/1828\/products\/1500-750.jpg?v=1599790925"},"aspect_ratio":2.0,"height":750,"media_type":"image","src":"https:\/\/cdn.shopify.com\/s\/files\/1\/0102\/8240\/1828\/products\/1500-750.jpg?v=1599790925","width":1500},{"alt":null,"id":7380517945380,"position":7,"preview_image":{"aspect_ratio":0.765,"height":1466,"width":1122,"src":"https:\/\/cdn.shopify.com\/s\/files\/1\/0102\/8240\/1828\/products\/0526.jpg?v=1599790928"},"aspect_ratio":0.765,"height":1466,"media_type":"image","src":"https:\/\/cdn.shopify.com\/s\/files\/1\/0102\/8240\/1828\/products\/0526.jpg?v=1599790928","width":1122},{"alt":null,"id":7380517748772,"position":8,"preview_image":{"aspect_ratio":1.0,"height":1100,"width":1100,"src":"https:\/\/cdn.shopify.com\/s\/files\/1\/0102\/8240\/1828\/products\/3_a50f2037-a339-46a7-9230-ee142a33aa38.jpg?v=1599790926"},"aspect_ratio":1.0,"height":1100,"media_type":"image","src":"https:\/\/cdn.shopify.com\/s\/files\/1\/0102\/8240\/1828\/products\/3_a50f2037-a339-46a7-9230-ee142a33aa38.jpg?v=1599790926","width":1100},{"alt":null,"id":7380517781540,"position":9,"preview_image":{"aspect_ratio":1.0,"height":1100,"width":1100,"src":"https:\/\/cdn.shopify.com\/s\/files\/1\/0102\/8240\/1828\/products\/4_85d538b5-8f34-4017-bf54-cd2c442b82bd.jpg?v=1599790928"},"aspect_ratio":1.0,"height":1100,"media_type":"image","src":"https:\/\/cdn.shopify.com\/s\/files\/1\/0102\/8240\/1828\/products\/4_85d538b5-8f34-4017-bf54-cd2c442b82bd.jpg?v=1599790928","width":1100},{"alt":null,"id":7380517814308,"position":10,"preview_image":{"aspect_ratio":1.0,"height":1100,"width":1100,"src":"https:\/\/cdn.shopify.com\/s\/files\/1\/0102\/8240\/1828\/products\/09.231.jpg?v=1599790928"},"aspect_ratio":1.0,"height":1100,"media_type":"image","src":"https:\/\/cdn.shopify.com\/s\/files\/1\/0102\/8240\/1828\/products\/09.231.jpg?v=1599790928","width":1100},{"alt":null,"id":7380517847076,"position":11,"preview_image":{"aspect_ratio":1.0,"height":1100,"width":1100,"src":"https:\/\/cdn.shopify.com\/s\/files\/1\/0102\/8240\/1828\/products\/09.232.jpg?v=1599790926"},"aspect_ratio":1.0,"height":1100,"media_type":"image","src":"https:\/\/cdn.shopify.com\/s\/files\/1\/0102\/8240\/1828\/products\/09.232.jpg?v=1599790926","width":1100},{"alt":null,"id":7380517879844,"position":12,"preview_image":{"aspect_ratio":1.0,"height":1100,"width":1100,"src":"https:\/\/cdn.shopify.com\/s\/files\/1\/0102\/8240\/1828\/products\/09.233.jpg?v=1599790927"},"aspect_ratio":1.0,"height":1100,"media_type":"image","src":"https:\/\/cdn.shopify.com\/s\/files\/1\/0102\/8240\/1828\/products\/09.233.jpg?v=1599790927","width":1100}],"requires_selling_plan":false,"selling_plan_groups":[],"content":"\u003cp\u003eKEEGO zebra-line louver is made of transparent and filter fabric, providing the right amount of light and plenty of privacy, making it the perfect choice for the kitchen, living room and solarium.\u003c\/p\u003e\n\u003cp\u003e\u003cbr\u003eThe Dual Layered Zebra Blinds is made of sheer mesh and opaque polyester fabric. It can easily switch between sheer blinds and privacy shades. Whether it is functional or decorative, it is the perfect choice for Home\/ Office\/ Cafe\/ Hotel etc.\u003cbr\u003e\u003cbr\u003e\u003cspan data-mce-fragment=\"1\"\u003eYou can customize the various sizes of width and height. If you can't find the correct size in the size list, please send us a product customization request or contact:\u003c\/span\u003e\u003cstrong data-mce-fragment=\"1\"\u003e\u003cspan data-mce-fragment=\"1\"\u003e✉ \u003c\/span\u003e\u003cspan style=\"text-decoration: underline;\" data-mce-style=\"text-decoration: underline;\" data-mce-fragment=\"1\"\u003esupport@keegoblinds.com\u003c\/span\u003e\u003c\/strong\u003e\u003cbr\u003e\u003cbr\u003e\u003cstrong\u003e✂CUSTOM CUT TO SIZE:\u003c\/strong\u003e\u003cbr\u003eThe minimum depth required to inside mount is 2.5\"\u003cbr\u003eCustom width from 12\" to 86\", Max length is 118\".\u003cbr\u003eRoller blinds can be customized to a size 1\/16 Inch or accurate to 1mm\u003cbr\u003e\u003cbr\u003e☂ Anti-UV\u003cbr\u003e♻ Eco-Friendly\u003cbr\u003e♫ Noise Reduce\u003cbr\u003e☀ Easy to control light\u003cbr\u003e☻ High quality fabric waterproof\u003cbr\u003e♛ Aluminum Top Cassette Valance\u003cbr\u003e✔ Installation Hardware Included\u003cbr\u003e‼ Care Instruction: Do not fold. Clean with damp cloth only.\u003cbr\u003e\u003cbr\u003e\u003cstrong\u003e☎Please contact customer service before placing an order\u003c\/strong\u003e\u003cbr\u003e\u003cbr\u003e\u003cbr\u003e\u003cbr\u003e\u003cbr\u003e\u003c\/p\u003e\n\u003cul\u003e\u003c\/ul\u003e"}
Zebra Roller Blinds Double Layer 100% Blackout Waterproof
Zebra Roller Blinds Double Layer 100% Blackout Waterproof
KEEGO zebra-line louver is made of transparent and filter fabric, providing the right amount of light and plenty of privacy, making it the perfect choice for the kitchen, living room and solarium.

The Dual Layered Zebra Blinds is made of sheer mesh and opaque polyester fabric. It can easily switch between sheer blinds and privacy shades. Whether it is functional or decorative, it is the perfect choice for Home/ Office/ Cafe/ Hotel etc.

You can customize the various sizes of width and height. If you can't find the correct size in the size list, please send us a product customization request or contact:✉ support@keegoblinds.com

✂CUSTOM CUT TO SIZE:
The minimum depth required to inside mount is 2.5"
Custom width from 12" to 86", Max length is 118".
Roller blinds can be customized to a size 1/16 Inch or accurate to 1mm

☂ Anti-UV
♻ Eco-Friendly
♫ Noise Reduce
☀ Easy to control light
☻ High quality fabric waterproof
♛ Aluminum Top Cassette Valance
✔ Installation Hardware Included
‼ Care Instruction: Do not fold. Clean with damp cloth only.

☎Please contact customer service before placing an order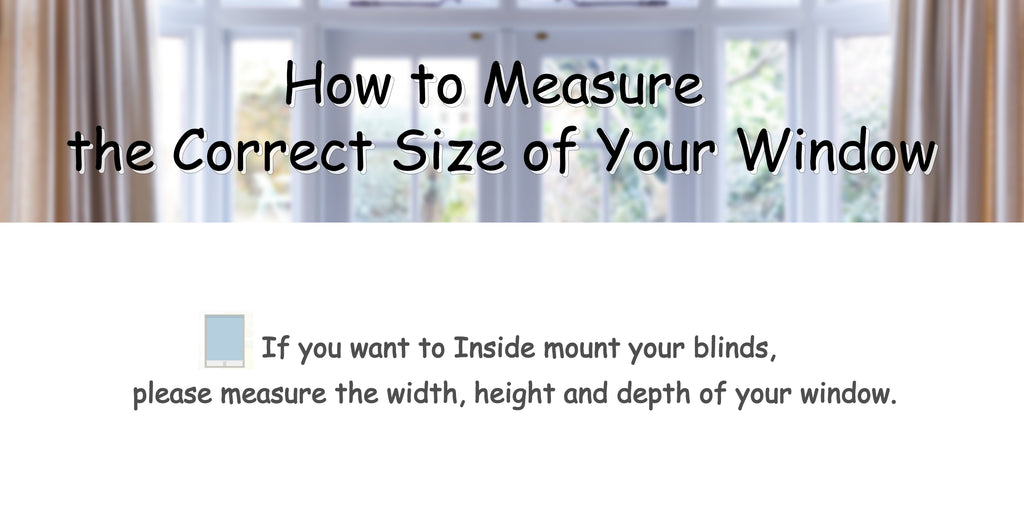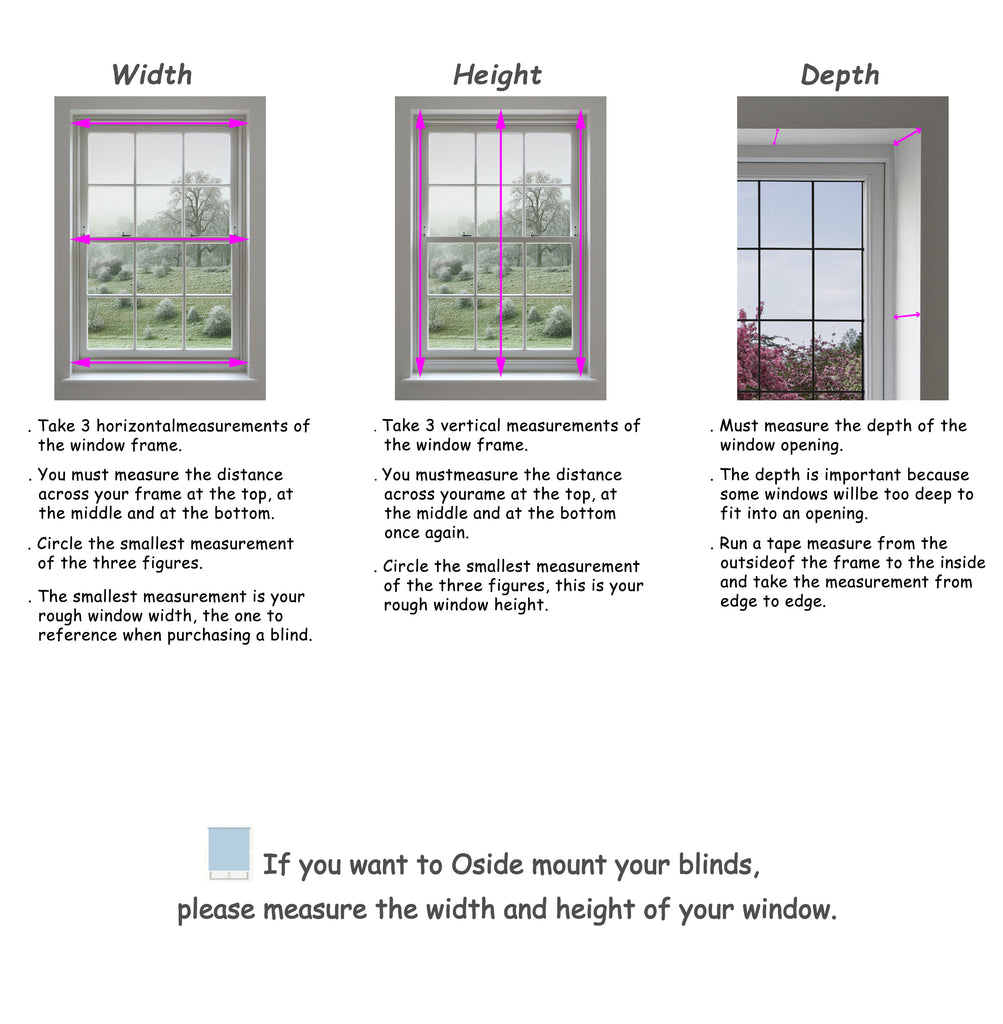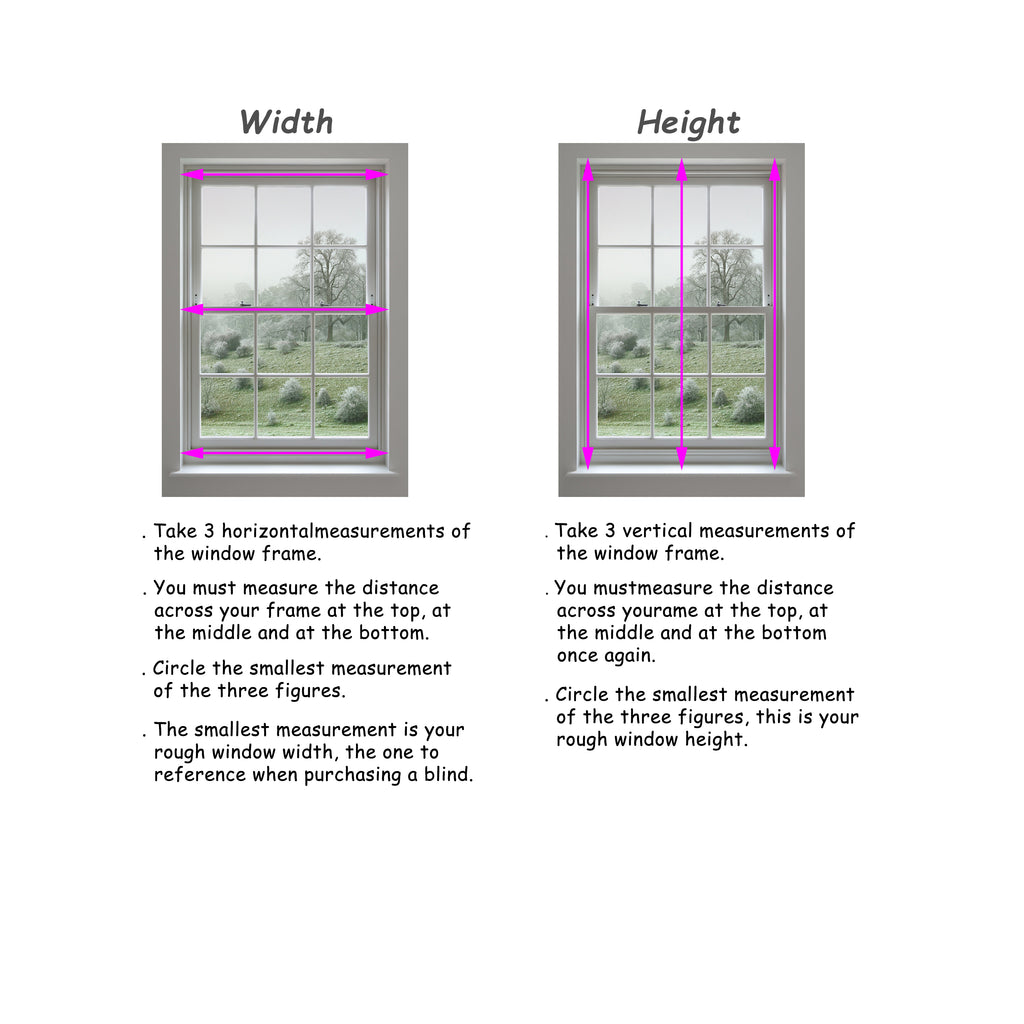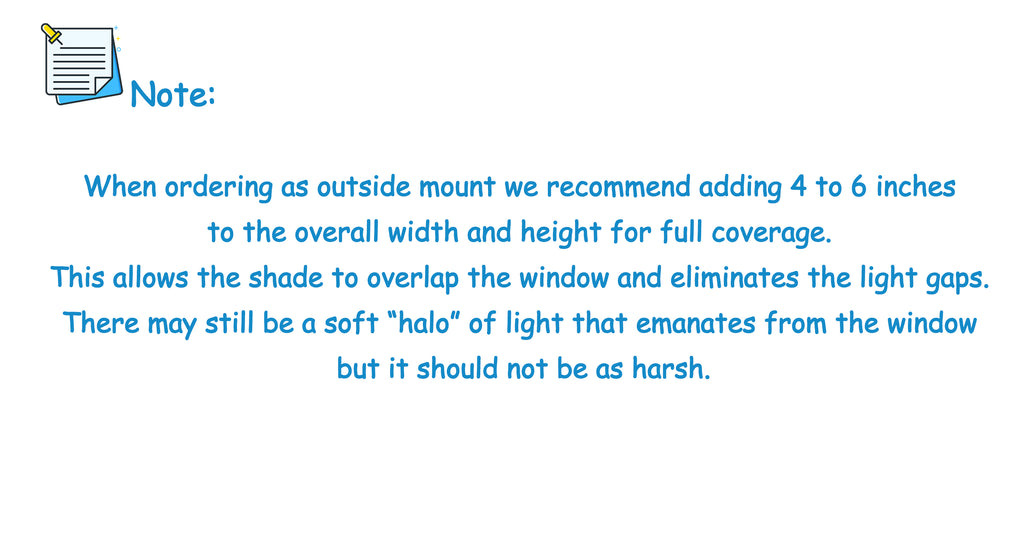 About KEEGO
KEEGO is a Direct-to-Consumer brand. For the last few years, we have been servicing hundreds of thousands of customers across the planet.
Our blinds are always made for real life and the budget that's accessible for all. In order to better serve our valued customers, we have set up offices in the US and Brazil.
KEEGO is fast growing by offering top quality blinds and shades and will continually create a better experience for you.
Our mission is to build a company that encourages our employees, partners, and customers to always move forward, whether it is in their personal lives or professional careers. We hope that together we can always KeepGoing!! 
Shipping
Your order will ship within 4 days, and arrive at your doorstep in 7-10 days unless otherwise stated. If your order is expecting delays, we will notify you as soon as possible of the changes.
Orders will be shipped by UPS, DHL or FedEx. (If you need expedited shipping, here need to make up the expedited freight)
Please contact our customer service if there is a change to your shipping address prior to shipment.
*Address changes are not permitted once our factory has shipped your product.
Warranty & Return Policy
30-Day Money-Back Guarantee
If you would like to return your order, please return your undamaged (unopened package) product within 30 days of the order date and receive a full refund  -- no questions asked.
1 Year Warranty ✔️

If there are quality related issues reported within 1 year of the order date, we will handle the quality related issues including partial replacement or partial refund (less than 50%).
⭕ What is not covered:
Variations in texture, construction or color of natural products, slight warping of wood products, and natural color changes to materials that take place over time.

Product failure due to any of the following:

Improper installation, operation or cleaning

Normal wear and tear

Excessive exposure to heat, sunlight or moisture

Damage from children, pets or insects

Improper cleaning

Alteration of any kind

Products that exceed size recommendations or are outside of product specifications
👉 Friendly Note: Please be sure to read the attached user manual and follow the instructions to use this product. Please send us a photo of the defective part(s) of the product you received.
Shipping costs associated with the warranty are covered only in the country of purchase. If the product was purchased outside of the country of purchase, any shipping charges are the responsibility of the buyer. Alternatively, we can provide a 50% refund of the order price of the item without returning the item.
If you choose to return a product, please return it within 20 days of receiving approval of return. Further delay will invalidate your refund.
Any change to this policy will be updated on this page directly.
Please feel free to contact us using the email address below.
📩 Email: kgreg@keepgoinggroup.com